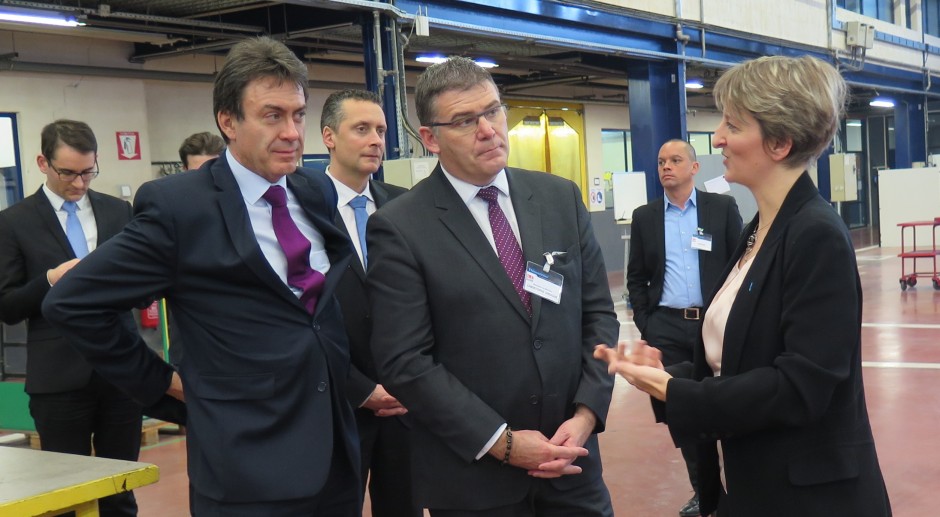 January 19th, 2017, was held in Lyon, the Congress of the FUTURE.

This day dedicated to the digital innovations was the opportunity for companies and innovative start-ups, to demonstrate their know-how and to present their new tools and digital gadgets, in the sectors of robotics, industry, special event management, computing or still aeronautics.

Sir Christophe Sirugue, Secretary of State for Industry at Ministry of Finance, after he assured the opening of the Congress of the FUTURE, made us the honor to take advantage of its presence in the area to visit Thimonnier, together with Sir Xavier INGLEBERT, Prefect, General Secretary, prefect delegated for the Equality of opportunity and Sir Renaud George, Mayor of Saint Germain au Mont d'Or.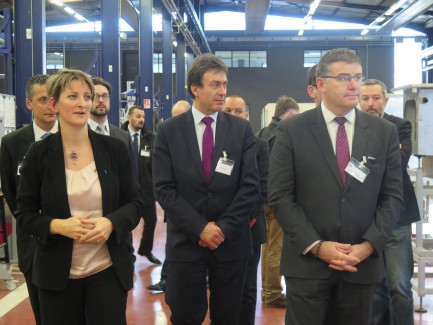 Industry of future, and by extension the company of future, is one of governement's priorities, to modernize / digitize the industrial model of production to stimulate the economic activity. Sylvie Guinard supports and deeply encourages the whole team in this evolution.