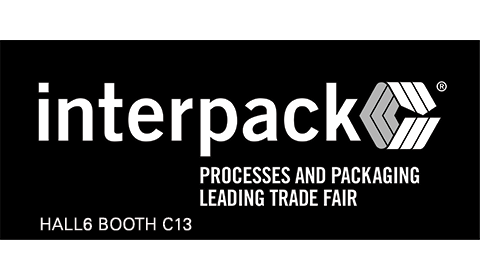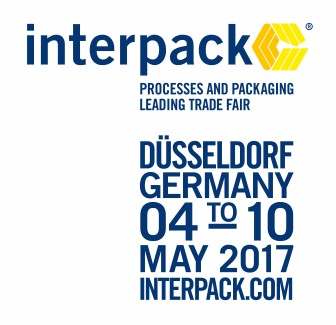 Innovation in flexible packaging
Thimonnier will present the new generations of filling and sealing machines for DOYPACK® and pillow pouches at the exhibition 'INTERPACK', in DUSSELDORF 04-11 MAY 2017
(Hall 6 - Booth C013)
Thimonnier, French designer and manufacturer of flexible packaging machines, will present three machines : one of them is a spout filling machine dedicated to DOYPACK® applications (SF102) and the two other are VFFS machines for pillow pouches (THP7200 & M1500 Pep Up®).
The SF machines (Spout Filler) as the SF102 allow the filling of liquid and viscous products, with or without pieces, in spouted pouches. This range gives to manufacturers, by using premade pouches combined with the filling through the spout, flexibility in terms of spout positioning (in the corner or center), pouches shape and volume (from 50ml up to 2L). To be suitable for different needs of output, the SF range is available from 1 to 6 lines of filling, which gives the ability to reach up to 240 pouches/min. The concept of modular and compact machines developed by Thimonnier allows the user to attach several SFs to operate in parallel. Many applications are possible: detergent, cosmetics and food applications, with hot filling and are also available in ultra-clean version.
http://www.thimonnier.com/machine/sf-range-food-sf100-sf200-sf400-sf600/45/
The THP7200 is a VFFS machine for both liquid and viscous products (milk, kefir, and yoghurt) to pack in polyethylene "pillow" pouches. The machine is used for pasteurized, ultra-clean, aseptic (UHT) milk. Thimonnier offers a wide range of models, with capacities from 400 to 12,000 pouches per hour.
http://www.thimonnier.com/machine/thp-range-7100-7200-7300/34/
The M1500 PepUp® is a new range of VFFS machines for PepUP® pouches. The main feature is its opening and closing system. A patented valve, sealed during the filling at the machine, enables a self-closing pouch without additional accessories. The self-closing pouch is easy to use : squeeze to open and release to close. Moreover, this is a model of Eco design, as its volume is reduced to its content and requires a minimum quantity of packaging material. PepUP® one hand self-closing pouch is a real revolution in the packaging field!